World Cancer Day 2021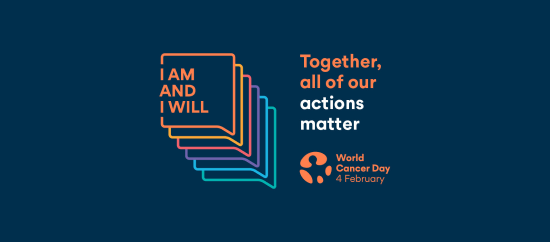 The Editors of Cancer & Metabolism are delighted to highlight the following paper to mark the World Cancer Day:


We are delighted to announce Cancer & Metabolism's first Impact Factor is 5.033!
Thank you to our Editors-in-Chief Dr. Michael Pollak and Dr. Matthew G. Vander Heiden for their hard work and to all those who support this journal.
The current Eigenfactor Score is 0.33812 and the Immediacy Index is 0.583.
Aims and scope
Cancer & Metabolism welcomes studies on all aspects of the relationship between cancer including molecular biology and genetics. The journal is indexed in DOAJ, Emerging Sources Citation Index (ESCI), PubMed, and PubMed Central.

Editorial Board
Dr. Michael Pollak, co-Editor-in-Chief

Dr. Pollak is an internationally recognized expert in cancer endocrinology at the Lady Davis Institute for Medical Research of McGill University and a clinical oncologist at the Jewish General Hospital, Quebec, Canada.
"Cancer & Metabolism will provide a forum for rapid dissemination of research findings concerning metabolic factors that influence cancer risk and cancer pathophysiology, and cancer treatment. The scope of the Journal will allow for an interdisciplinary readership including cancer biologists, endocrinologists, oncologists, clinical trialists and population scientists."
Dr. Matthew G. Vander Heiden, co-Editor-in-Chief
Dr. Vander Heiden is Associate Director at the Koch Institute for Integrative Cancer Research at MIT. Extensively published in over 140 peer reviewed articles and book chapters, his research interests focus on the metabolic processes of cancer cells, including how glucose metabolism affects tumor growth and how these studies may lead to new developments in targeted cancer therapy. A renowned innovative researcher in his field, Dr. Vander Heiden received the 2017 Philip A. Sharp Innovation in Collaboration Award from Stand Up to Cancer (SU2C).

Associate Editors:
Kivanc Birsoy, The Rockefeller University, USA
Kevin Brindle, University of Cambridge, UK
Navdeep Chandel, Northwestern University, USA
Teresa Fan, Markey Cancer Center, USA
Lydia Finley, Memorial Sloan Kettering Cancer Center, USA
Rudolf Kaaks, German Cancer Research Center, Germany
Costas Lyssiotis, University of Michigan, USA
Rachel Perry, Yale University School of Medicine, USA
Reuben Shaw, The Salk Institute for Biological Studies, USA
Julie St-Pierre, University of Ottawa, Canada
Alexei Vazquez, University of Glasgow, UK
Kathryn Wellen, University of Pennsylvania, USA
Editorial Board Members:
Abass Alavi, University of Pennsylvania School of Medicine, USA
Lewis Cantley, Weill Cornell Medical College, USA
Peter Carmeliet, Vesalius Research Center, Belgium
Gina DeNicola, Moffitt Cancer Center, USA
Robert Gatenby, Moffitt Cancer Center, USA
Kun-Liang Guan, University of California, USA




Andrew Lane, Markey Cancer Center, USA
Sophia Lunt, Michigan State University, USA
Christian Metallo, University of California, San Diego Department of Bioengineering, USA
Gordon Mills, University of Texas M. D. Anderson Cancer Center, USA
Michael E Pacold, New York University Langone Health, USA
Thales Pappagiannokopoulos, NYU Grossman School of Medicine, USA
Jacques Pouyssegur, Institute of Research on Cancer and Aging, France
Joshua Rabinowitz, Princeton University, USA
Peter Ratcliffe, Nuffield Department of Clinical Medicine, UK
Jeffrey Rathmell, Duke University, USA
Jared Rutter, University of Utah School of Medicine, USA
David Sabatini, Whitehead Institute for Biomedical Research, USA
Gregg Semenza, Johns Hopkins University School of Medicine, USA
Celeste Simon, University of Pennsylvania School of Medicine, USA
Bert Vogelstein, Johns Hopkins University School of Medicine, USA
Karen Vousden, Beatson Institute for Cancer Research, UK
Eileen White, The Cancer Institute of New Jersey, USA
C
hi Van Dang, Editor Emeritus
Chi Dang is a professor, physician-researcher, renowned cancer biologist and hematologist-oncologist, who serves as director of the Abramson Cancer Center at the University of Pennsylvania.
"After several decades of profound advances in our understanding of the genetics and molecular biology of cancer, it has become self-evident that metabolism and bioenergetics are regulated by cancer genes and are intimately linked to the growth and survival of cancer cells. The obesity pandemic connected to increased cancer risk further underscore the importance of a richer understanding of cancer and organismal metabolism. In this regard, Cancer & Metabolism is launched uniquely to fulfill the needs of a burgeoning field which is at the crossroads of many scientific disciplines."
Impact of COVID-19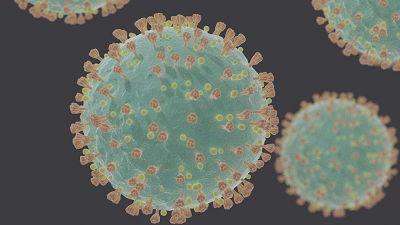 As a result of the significant disruption that is being caused by the COVID-19 pandemic we are very aware that many researchers will have difficulty in meeting the timelines associated with our usual peer review process. We thank referees for their continued support in these challenging times and ask authors for their patience and understanding.
Thumbnail image by Felipe Esquivel Reed, used under Creative Commons Attribution-Share Alike 4.0 license.
Follow
Annual Journal Metrics
Speed
79 days to first decision for reviewed manuscripts only
51 days to first decision for all manuscripts
200 days from submission to acceptance
47 days from acceptance to publication

Citation Impact

5.033 - 2 Year Impact Factor
0.583 - Immediacy Index

Usage
153,828 Downloads
553 Altmetric Mentions